30 DIY Home Décor Ideas for When Your Home Needs an Easy and Budget-Friendly Refresh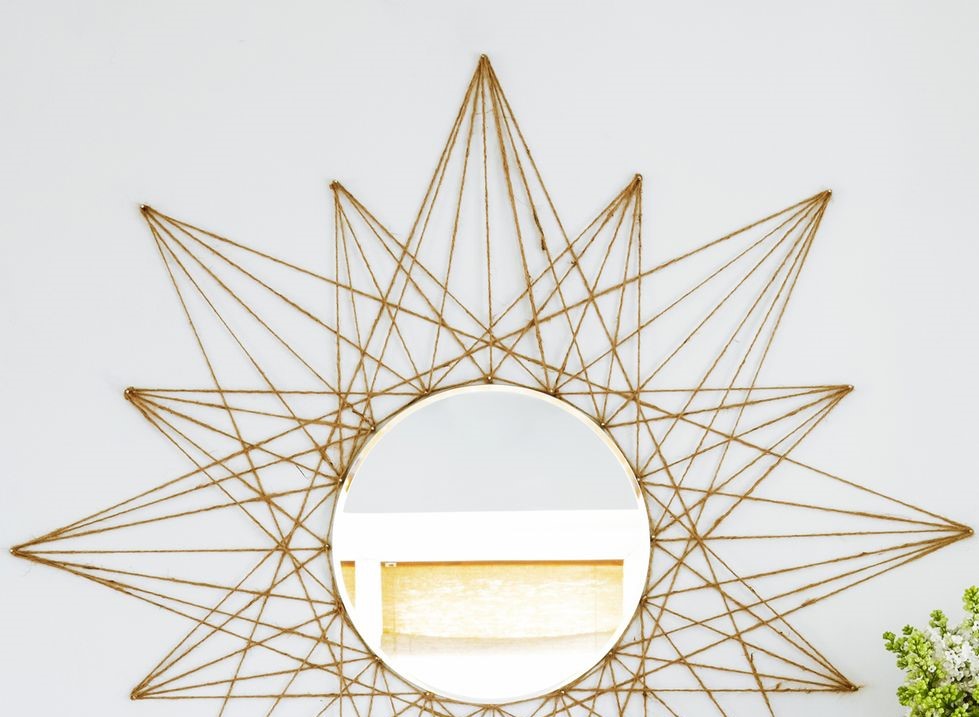 BY AMANDA GARRITY
Jan 4, 2021
Faux Concrete Wall
Bring different textures into your space by painting a concrete-inspired wall. Once you gather your grey paint, dry paintbrush, and lint-free cloth, follow a forgiving buffing technique until you nail your desired look.
Half-Painted Art
Go halfsies on paint in a variety of coordinating paint colors to turn garage-sale art into a bold colorblock display.
Rope Bannister
Trade out a standard wooden bannister for jute or Pro-Manila rope to match your home's nautical aesthetic. After anchoring brackets to the wall or individual posts, secure the rope from the top to the bottom of the stairs. Then unravel both ends to create a more relaxed look.
Plant Pedestal
Paint a wooden pedestal in any solid color of your choice, and then use it to play up different heights in your space with stacked books and fresh greens.
Secret Shoe Storage
Keep your entryway clutter-free by covering shoe cubbies with a fabric table skirt. Dress the top of the table with flowers, trinkets, and other decorative accents.
Star Rope Mirror
This stunning star mirror looks intricate, but it's surprisingly easy to DIY if you follow the step-by-step guide. An added bonus: It costs less than $25 to make.
Nautical Vase
Jute rope turns a cheap vase into a statement piece. It's as easy as it looks: Simply, hot-glue jute rope around a vessel for a beach-ready look.
Chic Cabinet Tray
With paint and a pair of drawer pulls, a salvaged cabinet door becomes a makeshift cheese board or TV dinner tray. To make, fill holes in the board with wood filler and let dry. Sand and paint the surface, pre-drill holes, and screw in handles.
Blanket Ladder
Because your living room isn't complete unless it has at least three fuzzy throws. Before putting this wooden ladder on display, dress up a plain blanket by creating extra-large tassels and pom-poms from thick yarn and knotting them onto the end.
Wall-Mounted Easel
Here, your kid's habit of writing on the wall isn't a bad thing. This easel can be attached to any blank wall, doubling it as a place to put your kid's art on display or your grocery list in plain sight.
To continue reading visit goodhousekeeping.com