30 Tips for Increasing Your Home's Value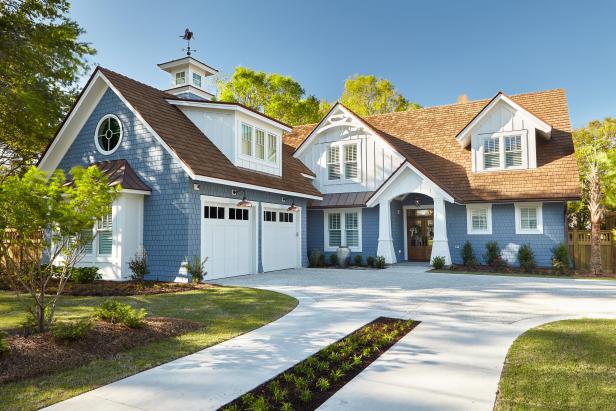 The road to selling a home can be a long one. Learn to improve the value of your home based on your budget with these 30 tips.
Home Improvements: Under $100 (USD)
Tip 1: Spend an Hour With a Pro
Invite a realtor or interior designer over to check out your home. Many realtors will do this as a courtesy, but you will probably have to pay a consultation fee to a designer. Check with several designers in your area; a standard hourly fee is normally less than $100, and in an hour they can give you lots of ideas for needed improvements. Even small suggested improvements, such as paint colors or furniture placement, can go a long way toward improving the look and feel of your home.
Tip 2: Inspect It
Not every home improvement is cosmetic. Deteriorating roofs, termite infestation or outdated electrical systems — you can't fix it if you don't know it's broken. Hire an inspector to check out the areas of your home that you don't normally see. They may discover hidden problems that could negatively impact your home's value. Small problems (such as a hidden water leak) can become big, expensive problems quickly; the longer you put off repairs, the more expensive those repairs will be.
Tip 3: Paint, Paint, Paint
One of the simplest, most cost-effective improvements of all is paint! Freshly painted rooms look clean and updated — and that spells value. When selecting paint colors, keep in mind that neutrals appeal to the greatest number of people, therefore making your home more desirable. On average, a gallon of paint costs around $25, leaving you plenty of money to buy rollers, painter's tape, drop cloths and brushes. So buy a few gallons and get busy!
Tip 4: Find Inspiration
An alternative to hiring a designer is to search for remodeling and decorating inspiration in design-oriented magazines, books, TV shows and websites. Simply tear out or print off the ideas you want to try and start your to-do list. Keep it simple — when remodeling on a tight budget, do-it-yourself projects are best.
Tip 5: Cut Energy Costs
The amount of money you spend each month on energy costs may seem like a fixed amount, but many local utility companies provide free energy audits of their customers' homes. They can show you how to maximize the energy efficiency of your home. An energy-efficient home will save you money now, which can be applied to other updates, and is a more valuable and marketable asset in the long run.
Home Improvements: $100- $200
Tip 1: Plant a Tree
If you aren't planning to sell your house today, plan for the future with a landscaping improvement that will mature over time. Plant shade trees — not only will mature trees make your home more desirable but a fully grown, properly placed tree can cut your cooling costs by as much as 40 percent. Mature landscaping is also good for the environment, providing a necessary habitat for wildlife while adding valuable curb appeal to your home.
Tip 2: Low-Maintenance Landscaping
No question that shrubs and colorful plants will add curb appeal to any home, but when shopping at your local garden center, make sure that you "think green." Purchase plants that are native to your region or plants that are drought-tolerant; these require less water and maintenance, which means more savings to you and more green in your wallet.
Tip 3: Money-Saving Luxury
Speaking of water, here's another way to tap into extra savings; install a water filtration system in your kitchen. Not only do these systems purify your water, they will also lower your grocery bills — no more bottled water. A water filtration system is an inexpensive addition, but it's the sort of small luxury that homebuyers love.
Tip 4: Improve the Air Quality Inside Your Home
Air quality isn't just about the conditions outdoors. If you have older carpets in your home, they might be hiding contaminants and allergens. The first step to determine if these need replacing is to hire a professional company to test your indoor air quality. If the results prove that your carpets should be replaced, choose environmentally friendly natural products like tile or laminate floors. Hard-surface floors are much easier to keep clean, don't hold odors, give your home an updated look and, in general, are more appealing to buyers.
Tip 5: Save the Popcorn for the Movies
Finally, what's on your ceiling? Few structural elements date a house more than popcorn ceilings. So dedicate a weekend to ditching the dated look and adding dollar signs to the value of your home. NOTE: some older ceilings could contain asbestos so before undertaking this project, have yours tested by professionals. Once you're in the clear, this is a project you can tackle yourself. First, visit your local hardware store for a solution to soften the texture, then simply scrape the popcorn away. Removing a popcorn ceiling may not seem like a big change but one of the keys for adding value to your home is to repair, replace or remove anything that could turn buyers away.
Home Improvements: $200-$400
Tip 1: Clean up the Lawn
Overgrown or patchy lawns and outsized bushes will cause your home to stand out — in a bad way. The good news is that taming your jungle is an easy fix. For a few hundred dollars, hire a lawn service company to trim your lawn and shape your hedges. Your curb appeal will go from messy to maintained without blowing your budget.
Tip 2: Cleanliness Counts
The old adage that you only get one shot at a first impression is true. So, make the interior of you home shine from the moment someone walks through the door. For less than $400, hire a cleaning service for a thorough top-to-bottom scrubbing. Even if you clean your home regularly, there are nooks and crannies that you may miss or overlook. Let a cleaning service do the dirty work to really make your home sparkle.
Tip 3: Visually Increase Your Home's Square Footage
The size of your home dramatically affects the value, but square footage isn't the only space that counts. Visual space or how large a home feels also counts. The key is to make each room in your house feel larger. Replace heavy closed draperies with vertical blinds or shutters to let light in — a sunny room feels larger and more open. Also, try adding a single large mirror to a room to visually double the space. Finally, clear the clutter. The more clutter, furniture and plain old stuff you have in a room, the more cramped it will feel. For less than $400, add an attractive shelving unit to an underused space and store your clutter out of sight.
Tip 4: Small Bathroom Updates Equal a Big Return
Bathroom updates are always a smart move. Even if you can't afford a full remodel, small changes such as replacing dated wallpaper with a faux or textured finish and replacing old lighting will update the room without denting your wallet.
Tip 5: Add New Energy-Efficient Fixtures
A functional, decorative ceiling fan is a beautiful thing. It provides necessary light and, in warm months, creates a soft breeze reducing the need for expensive air conditioning. But, an outdated, wobbly, loud or broken ceiling fan is a useless eyesore. Replace old fixtures with new ones to make your home more enjoyable for you now and to increase the bottom line should you decide to sell.
To continue reading please visit HGTV.com.