Top 4 Rooms to Paint Before the Holidays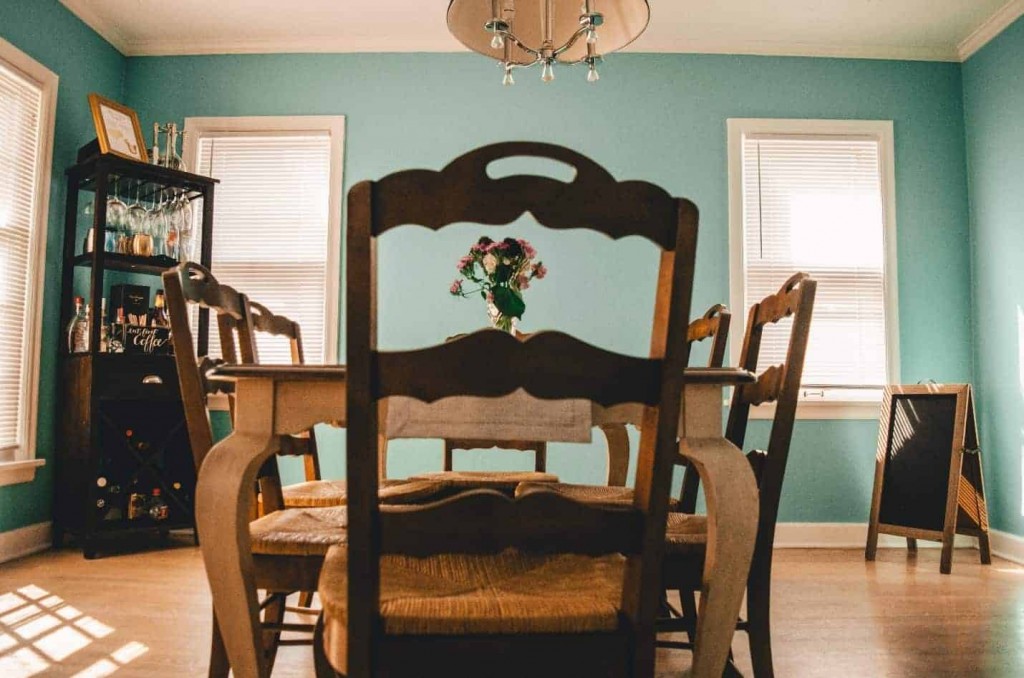 Interior Painting Residential Painting / By Jonathan Walla
If you're looking for ways to spruce up your home before the busy holiday season hits, an interior painting job is a quick and economical solution. Prepping your home for parties and family get-togethers are exciting, yet exhausting. Hiring a professional will save you a lot of time and stress.
The holiday season is about the exterior and interior decor. You can make your home even more cheerful with the right paint color.
Choosing the Right Colors
The end-of-year holidays, like Thanksgiving, Hanukkah and Christmas are one of the most exciting times of the year. Decorations, food, and family all play a part in making it a memorable time. One way to help with the decor is to apply a new paint color.
These paint color ideas will help brighten your home's interior for the holidays and well into the new year.
Most people tend to choose neutral colors such as winter white, taupe, or silver-gray. Neutral colors coordinate well with holiday decorations and can be enjoyed year-round.
Warm colors that complement holiday decor include shades of yellow, green, or beige. Using these colors on your walls also play off spring colors and the summer sun.
Red and green are traditional holiday colors. You can also add them to your home even when the holidays are over. Try a red accent wall. This will give your home a festive vibe year-round.
Other helpful tips for selecting a paint color for the holidays include:
Paint your walls before you choose your holiday decorations.
Pick colors that complement both your furniture & holiday décor.
Consult with an in-home paint color expert to assist with the correct color palette.
Choose colors that will be appropriate for the new year.
Go with colors that reflect light to make your rooms look spacious.
Consider the size of the room. Dark colors can make a room feel smaller, while lighter colors enlarge spaces.
Pay attention to the sheen of the paint. Glossy paint is easier to clean, while flat finishes hide flaws better.
Paint the Areas that Matter
You don't need to paint the entire house for the holiday season. Concentrating on the rooms where your guests will spend the most time will save you time and money.
Dining Room -
Give your dining room a fresh holiday look. This is the room where your guests will be served meals, so it is fitting to give this room a makeover. A new coat of paint will make the dining area feel new again. Choose colors that will go along with your holiday decor. The paint colors should complement the linens, table cloths, and centerpieces that will be used for entertaining.
Kitchen Cabinets -
Another way to add a nice touch to your home for the holidays is to spruce up your kitchen by painting the cabinets. You want to choose a color that coordinates with the wall color of your kitchen. Cabinet painting is a cost-effective solution just in time for the holidays.

If your kitchen is small, paint your cabinets white. You can also go with a bold color if you have a neutral wall color. You may even wish to paint your cabinets in a color that plays off an accent wall. It's quite easy to find a festive complementary color for those cabinets and one that you'll be happy with long-term.
Family and Guest Rooms -
Other rooms you should consider painting include the family room and guest bedrooms. If you have family members that will be staying a night or two, then try painting an accent wall in the guest bedroom for a warm and inviting touch. Think shades of orange, reds, greens or yellows.
Accent Walls -
If you are short on time and do not want to blow your already growing budget, consider painting an accent wall. Adding fresh color to a single wall in your kitchen, bedrooms or living rooms is a great simple way to get your home ready for the holidays.

Red, green, and greys are perfect holiday colors that will work well in any Sherwin Williams has a line of colors that will give any room a pop of festive color. Even when the holidays are over, you can still enjoy your painted accent wall.
To read more visit wallapainting.com.